2023 SEERS Meeting
The 2023 meeting of the Southeastern Estuarine Research Society (SEERS) will be in Charleston, SC on March 16-18, 2023. Our local hosts will be Denise Sanger, Geno Olmi, Brita Jessen and Marie DeLorenzo. Check back here for more details as they are announced!
Scan or Click the QR Code below for the full program with abstracts!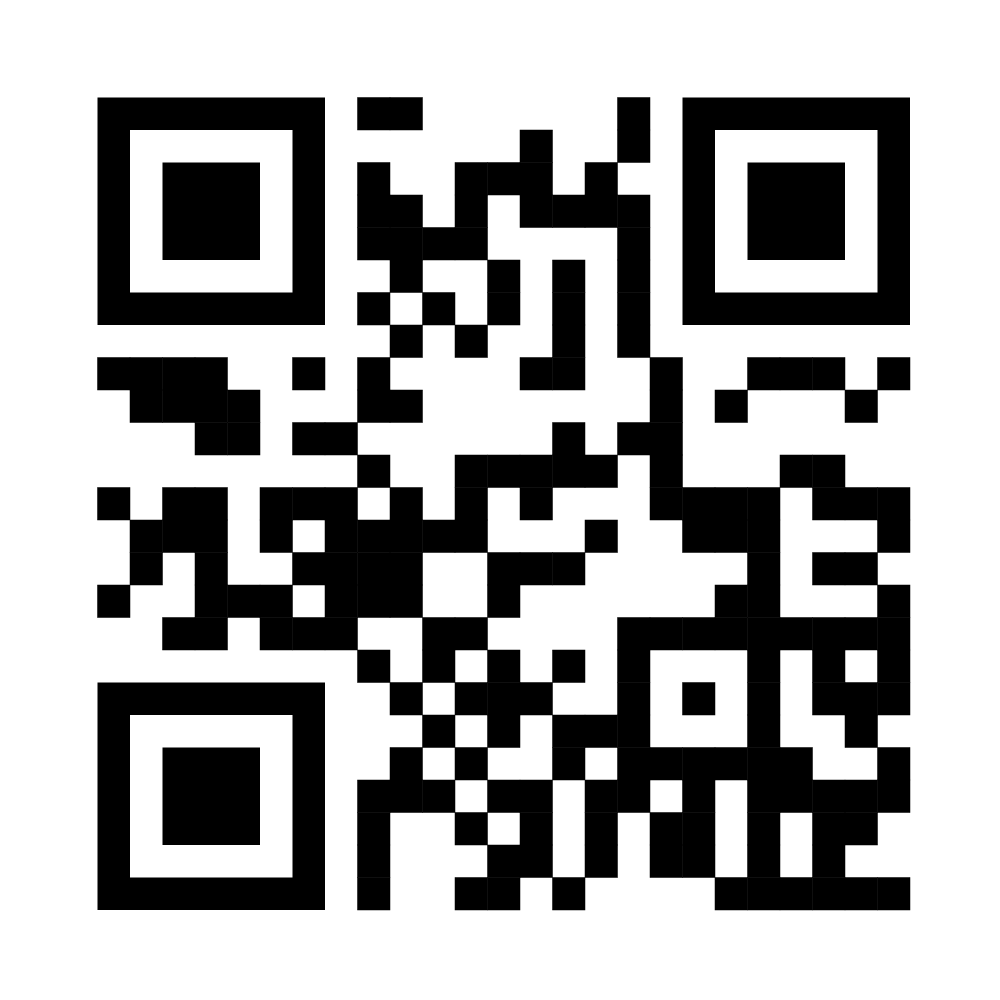 Meeting Schedule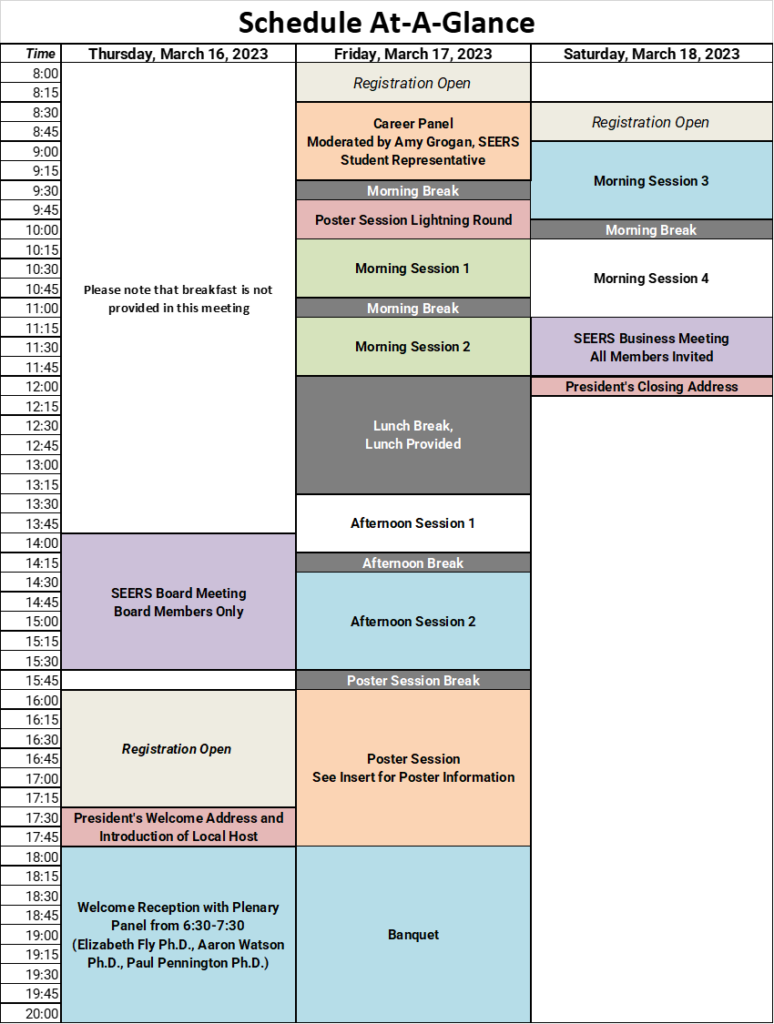 Meeting Location Information
The address of the building the meeting will take place in is 217 Fort Johnson Rd Charleston, SC. Google Maps or Waze will direct you right to the building. Apple Maps will direct you to the titling building.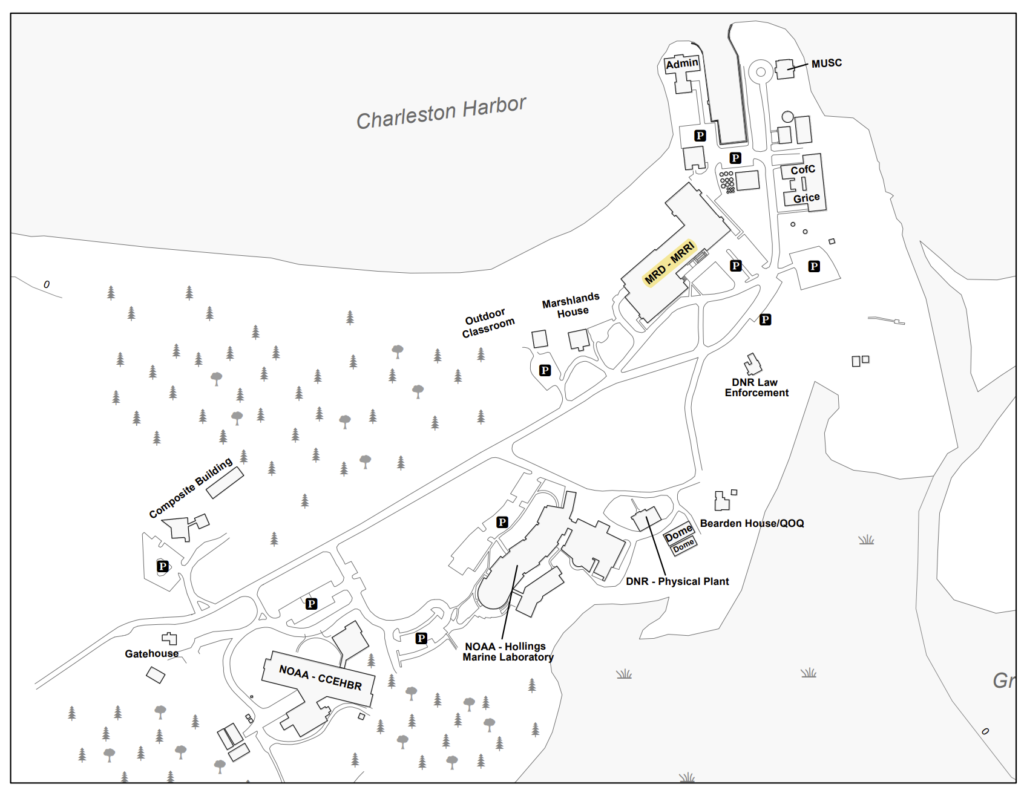 Spring Meeting Registration and Abstract Submission Information
SEERS 2023 Meeting Registration and Abstract Submission and early meeting registration extended until Feb 28. Late registration without abstracts from March 1-3! Make sure to renew your SEERS Membership dues to get early member registration. Registration rates are as stated in the table below. Please note that the abstract deadline will be firm.
The meeting will start Thursday evening March 16th, with sponsor presentations, a plenary talk, poster previews, and a hearty reception. The meeting will continue all day Friday (March 17th) and until midday Saturday (March 18th) with oral and poster presentations. Posters can remain up the entire time, although judging of student posters will occur during the afternoon Friday. The banquet will be held Friday at Fort Johnson during the evening hours after the poster session.
Registration Rates
| | | |
| --- | --- | --- |
| Registration Type | Rate (Early) | Rate (late) |
| Student Member | $55 | $70 |
| Student Non-Member | $70 | $85 |
| Professional Member | $110 | $125 |
| Professional Non-Member | $130 | $145 |
| One-day, No banquet | $55 | $70 |
Sponsorship
One of our top priorities is to encourage participation of student colleagues. Sponsorships allow SEERS to offer reduced registration prices for students and provide travel awards for selected students (who are presenting their research) to participate in the meeting. We offer three paid sponsorship levels with a range of benefits. SEERS may be interested in sponsorships with provision of goods or services to the meeting in lieu of payment: please contact the treasurer at treasurer@seers.org to discuss arrangements.
SEA Buddy Program

The new Student Experience Alliance (SEA) Buddy is designed to welcome first time student attendees by pairing them with SEERS student members who have previously attended SEERS meetings. Students will be paired in small groups and given their SEA buddy's contact information (email, phone) prior to the meeting. At the meeting, SEA buddies will have plenty of opportunities to network. SEA buddies may decide to socialize after hours during the meeting by exploring local attractions together. This is an excellent way of making long-lasting relationships, share project ideas and resources, and potentially learning new information from student peers that may aid your research.
What to Expect as a SEA Buddy
To maximize the value for all attendees involved, SEA buddies should expect:
Touch base with each other prior to the meeting by answering questions and to make plans to meet up on the first day;
Attend the plenary talk together;
Meet up at the Evening Social;
Touch base on the last day to discuss your experiences.
Experienced SEA buddies are also asked to:
Be a supportive resource and answer questions to the best of your ability;
Introduce new attendees to fellow SEERS members;
Provide guidance on how to maximize meeting experiences.
To be part of the SEA buddy program for this meeting, be sure to select First-time Student or Experienced Student on the meeting registration form.
If you have any questions or comments, please contact the SEERS Student Representative.
Career Panel
We envision this session being panelist style where panelists will be asked a range of questions related to their personal career journey in the estuary science field in addition to providing general mentorship and guidance to success. We are hoping for a casual chat and honest dialogue.
We would like to provide a variety of different viewpoints ranging from Nonprofit/Non-governmental organizations, Government (state or federal), Recent Academic, and Graduate Program Coordinator
We really want to highlight the many paths to happiness and careers in the estuary world. If you're interested in attending, please choose this option at Registration.
Time & Date: Friday morning, time will be announced closer to meeting date as the program comes together.
Audience: The session is specifically geared to target attendees who are college students, recent graduates, or young professionals.
Moderator: Amy Grogan, SEERS Student Representative and UNC Wilmington PhD student.
Oral Presentations
Oral presentations are limited to a 15 minute time block, which includes a 12 minute talk and 3 minutes for questions. Presentations should be prepared in a Windows compatible format (ppt or pdf). Awards will be given for best undergraduate and graduate oral presentations.
Poster Presentations
Posters are limited to a maximum size of 30″ x 40″. Awards will be given for best undergraduate and graduate poster presentations.
Judging Student Presentations
Student presentations are eligible for judging. We will have four overall winners in the following categories:
Best Graduate Student Oral Presentation
Best Graduate Student Poster Presentation
Best Undergraduate Student Oral Presentation
Best Undergraduate Student Poster Presentation
We need judges who are willing to evaluate student presentations! Please consider volunteering for this important task when you register.
Lodging
SEERS attendees may now begin booking their guest rooms at the host hotel by utilizing the following link:
Book your stay at the Holiday Inn Express, Charleston, Downtown West Edge
When you click on the link, you will be directed to the hotel's home page. Scroll down and enter the SEERS block dates. You'll also want to be sure that "Group Rate, Travel Agent" is selected from the "Rate Preference" drop down and the code "ses" is in the Group Code field as shown below. Failure to do this will result in a much higher rate than we have secured ($269.00):