2022 SEERS Meeting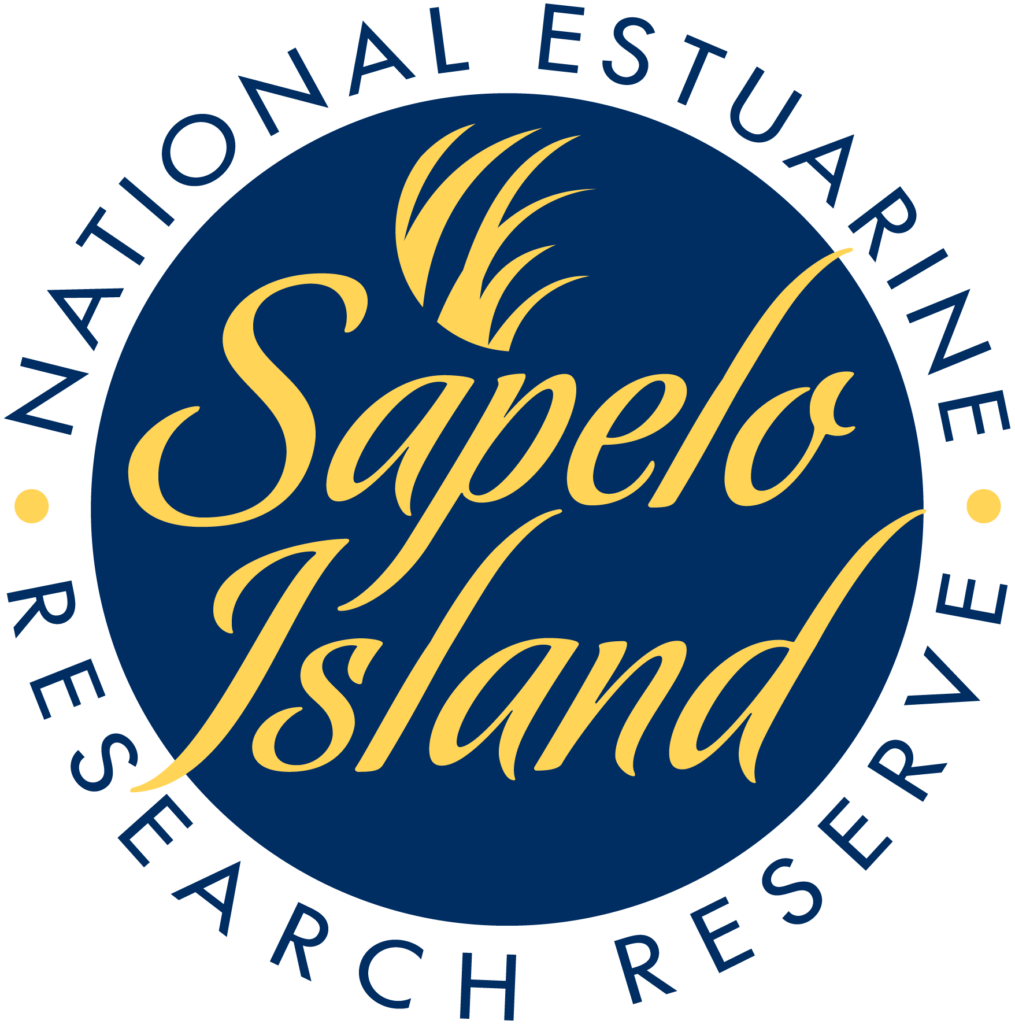 Special Sessions
We will have two specially themed sessions and a career panel discussion for this meeting. For other sessions, presentations on other research topics related to estuaries and coasts are welcome as always.
Special Session: Coastal Cultures Guiding Coastal Sciences
As the marine sciences have evolved over the years, estuarine scientists have recognized humans as a major player in our coastal environments. Ecosystem-based management decisions without the integration of humans and our impacts are insufficient. Culture, from all walks of life, should be compatible with coastal ecological goals. Thus, our coastal environments represent complex socioecological systems requiring interdisciplinary research in order to conserve them for present and future generations. SEERS is calling for presentations in this special session that address the influence of culture on governing scientific or managing principles such as community resilience, cultural interaction with the biophysical environment, and/or cultural knowledge on practice.
Special Session: National Estuarine Research Reserves
The National Estuarine Research Reserve System (NERRS) includes 30 reserves (Connecticut was added as of this year!) dedicated to scientific research that informs coastal management through a network of partnerships that use information generated in these reserves to address local, regional, and national conservation needs. Through this network of place-based estuarine research, including monitoring of water quality, sediment dynamics, linked to biological indicators such as submerged aquatic vegetation, emergent marsh, fishes and birds, we are able to better understand ecosystem function in a system of protected estuaries and apply those results to identify and address critical resource management questions. The NERRS is unique in its approach to scientific research and monitoring in that the information obtained through local, place-based projects are rapidly disseminated to inform stewardship of coastal habitats and resources, to develop K-12 educational opportunities, and to train local and regional community decision-makers and natural resource professionals. This session provides opportunities for researchers associated with the NERRS and anyone conducting studies in this place-based system to present their projects including the questions asked and answered, the coastal management problems addressed, and the mechanisms used to disseminate the information. Find a NERR near you at https://coast.noaa.gov/nerrs/!
Student Networking Event: Career Panel
This panel discussion and Q&A session will cover personal background, educational background, job history, current job description, future prospects, and career challenges faced and overcome by up to five panelists representing young professionals, non-profits, government, private sector, and graduate school. Panelists will be asked a series of questions by the moderator, followed by a Q&A session with the audience. Please look for the question at registration asking if we can contact you to serve as a panelist (you will receive the moderator's questions in advance) or if you (students) are interested in attending.
Deadlines
Monday, Feb. 28: last day for abstract submission, early registration, and travel award applications
Tuesday, Mar. 1: late registration fee of $15 is applied
Thursday, Mar. 3: last day to book hotel at block rate
Monday, Mar. 14: last day for late registration, or to cancel
Sponsorship
One of our top priorities is to encourage participation of student colleagues. Sponsorships allow SEERS to offer reduced registration prices for students and provide travel awards for selected students (who are presenting their research) to participate in the meeting. We offer three paid sponsorship levels with a range of benefits. SEERS may be interested in sponsorships with provision of goods or services to the meeting in lieu of payment: please contact the program chair at programchair@seers.org to discuss arrangements.
Registration Rates
Registration is closed. Make sure your membership is up-to-date to receive the best registration rates! See instructions for multiple registrations and third-party payers. To register your class to attend for up to one day at the class rate, contact the SEERS secretary for a code and instructions.
Full registration includes the Thursday evening reception; Friday lunch and evening banquet; coffee breaks each day; and the digital program book. Reception-only and banquet-only tickets may be purchased individually or for guests.
Professionals: $145 (member) / $165 (non-member)
Students: $85 (member) / $100 (non-member)
One day, no banquet: $75
Class rate, per person, no banquet: $45
Late fee (after Feb. 28): $15
Extra Thursday night reception ticket: $30
Extra Friday banquet ticket: $50
2022 Meeting Schedule at a Glance
Time
Thursday, March 24
Friday, March 25
Saturday, March 26
8:00
Registration
8:15
8:30
Career Panel
Registration
8:45
9:00
Morning Session 3
National Estuarine
Research Reserves
9:15
9:30
Welcome Remarks
Susan Park,
CERF Executive Director
9:45
Morning Session 1
Coastal Cultures
Guiding Coastal Sciences
10:00
10:15
Break
10:30
Morning Session 4
10:45
Break
11:00
Morning Session 2
Coastal Cultures
Guiding Coastal Sciences
11:15
11:30
11:45
12:00
SEERS Board
Meeting
Lunch
SEERS Business Meeting
Presentation Awards
Travel Awards
12:15
12:30
12:45
Closing Remarks
Jessica Reichmuth,
new SEERS President
13:00
Afternoon Session 1
13:15
13:30
13:45
14:00
14:15
Break
14:30
Afternoon Session 2
National Estuarine
Research Reserves
14:45
15:00
Registration
15:15
15:30
Break
15:45
16:00
Poster Session
Presenters should stand
by their posters.
Judging will take place
at this time.
16:15
Welcome and Introduction of Local Host
Enrique Reyes, SEERS President
16:30
16:45
Keynote Address
Maurice Bailey,
President and CEO of
Save Our Legacy Ourself
17:00
17:15
17:30
17:45
Welcome
Reception
18:00
Banquet
Tortuga Jacks
201 Beachview Dr N
Jekyll Island, GA 31527
18:15
18:30
18:45
19:00
19:15
19:30
19:45
20:00
Oral Presentations
Prepare for 13 minutes of presenting and 2 minutes for questions and answers (total of 15 minutes).
More specific instructions will be provided the week of the meeting, but for now, plan to have your talks uploaded to the Meeting Presentation Computer (location TBD on site) either before the start of morning sessions (if your talk is before noon) or before the end of lunch (if your talk is after noon). However, you will be more than welcome to upload your talk during the registration window on Thursday, March 24, 2022.
Awards will be given for best undergraduate and graduate oral presentations.
Poster Presentations
Design your posters using 30 in. x 40 in. as your poster dimensions as these match the boards SEERS will be providing to you.
Be sure to prepare a 2-5 minute 'elevator speech' that you can use to introduce your project.
You must have your posters on their boards no later than the end of the afternoon break on Friday, March 25, 2022 (2:30 pm). Ideally, you should bring them with you when you register and a volunteer will affix your poster for you.
You are expected to be near your poster for the duration of the poster session (4:00 pm – 6:00 pm).
Awards will be given for best undergraduate and graduate poster presentations.
Student Travel Awards
SEERS is offering up to five student travel awards of $150 each to qualifying students attending this meeting. See the Student Travel Awards page for details and an application.
SEA Buddy Program

The Student Experience Alliance (SEA) Buddy program is designed to welcome first-time student attendees by pairing them with SEERS student members who have previously attended SEERS meetings. To be part of the SEA Buddy program for this meeting, read all about it here and be sure to select First-time Student or Experienced Student on the meeting registration form.
Judging Student Presentations
Student presentations are eligible for judging. We will have four overall winners in the following categories:
Best Graduate Student Oral Presentation
Best Graduate Student Poster Presentation
Best Undergraduate Student Oral Presentation
Best Undergraduate Student Poster Presentation
We need judges who are willing to evaluate student presentations! Please consider volunteering for this important task when you register.
COVID-19 Safety Protocols
We are asking all of our meeting participants to follow the COVID protocol that will be in place throughout the duration of the meeting to minimize the possibility of COVID transmission, as the health and safety of all meeting attendees and their families are our primary concern. These include the following:
Wear a mask when social distancing is not possible. We will have a mask at our registration desk if you forget yours.
Use the hand sanitizer provided as often as possible. Bottles of hand sanitizer will be strategically placed around the meeting areas.
Use outdoor areas whenever possible (there is a patio at the venue).
A traffic light approach to social distancing comfort level will be employed where we ask attendees to identify their comfort level using stickers affixed to their name badges:

Green – little to no discomfort; physical contact (e.g., handshake or hug) acceptable

Yellow – moderate discomfort; please avoid/minimize physical contact (e.g., elbow bumps only)

Red – high discomfort; please social distance at all times
Lodging
SOLD OUT! A block of rooms is available at the conference hotel; reservations must be made by March 3 to qualify for the block rate ($190-$210):
Courtyard Jekyll Island
178 South Beachview Drive
Jekyll Island, GA 31527
(912) 635-2416
Please use this booking link: https://www.marriott.com/events/start.mi?id=1643740272199&key=GRP
We suggest you try the Days Inn for alternate lodging arrangements: https://www.wyndhamhotels.com/days-inn/jekyll-island-georgia/days-inn-and-suites-jekyll-island/overview
Travel
Vehicle entry onto Jekyll Island requires a valid parking pass which must be purchased at the entry gate or Guest Information Center upon arrival on the island. The daily rate is $8; other rates are available for extended stays.
You can find directions to the meeting location from your starting location here: https://www.google.com/maps?saddr=My+Location&daddr=178+S+Beachview+Dr,+Jekyll+Island,+GA+31527
Cancellation
After registering, if you are not able to attend the meeting, we encourage you to send a substitute attendee in your place. You may substitute at any time, even on-site at the time of the meeting. If you must cancel, a refund of meeting registration (less a $10 cancellation fee) may be requested by March 14, 2022. No refunds will be issued for cancellation after March 14, 2022. Membership dues are not refundable.