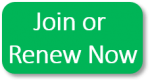 Membership Options
Student Membership, 1 year      $15
Regular Membership, 1 year      $20
The benefits of membership include:
Membership is open to persons who are engaged in the study or management of estuarine and coastal environments in the southeastern United States or in the transfer of knowledge of these topics to residents of the region.
As of Jan. 1, 2018, SEERS annual dues secure your membership for the 12-month period after payment rather than the calendar year. Members who wish to do so may pay dues for up to two years at the current rate by paying for the next year and immediately renewing for the following year. Students, please do not renew at the student rate past your expected year of graduation.
You will be able to pay dues, maintain your member profile, and monitor your membership and payment status through our Member Services website. Automated reminders will be sent starting 30 days prior to your renewal date. Accounts that are not renewed by 30 days past the renewal date will be considered lapsed, and membership benefits will not be available. If you believe your renewal date is in error, please contact the SEERS Secretary and provide proof of payment (e.g., dated receipt from SEERS or CERF, canceled check, credit card statement). If your membership has lapsed and your login does not work, your member profile may have been archived. Please contact the SEERS Secretary to have your member profile reactivated.
SEERS dues are separate from membership in our parent organization, the Coastal and Estuarine Research Federation (CERF), and are not refundable. SEERS shares its membership information with CERF. By joining SEERS and providing your email address, you agree to receive emails from SEERS and CERF. Occasionally, CERF rents portions of its membership mailing list to select commercial and nonprofit organizations for one-time use. Permission to use this list is granted by CERF only if the intended mailing benefits our members and conveys important information regarding industry and professional development. When you join or renew, you will be asked if you want to opt in to these additional mailings.
You may also use our Member Services website to register for meetings; donate to student support services such as our travel awards; and access members-only services such as the Member Directory. Viewing some content on www.seers.org may require login with your Wild Apricot account credentials.
Please address questions about maintaining your profile to the Secretary; about payment status to the Treasurer; and about technical difficulties using the Member Services site to the Webmaster.