VOTE NOW for 2021-2023 Board Members
Active SEERS members are eligible to vote for SEERS Secretary, Treasurer, and Student Representative. Read the candidates' statements below, then log in at https://seers.wildapricot.org/Sys/Poll/22870 to make your choices! Voting closes Mar. 31, 2021 at midnight.
The candidates' biographical statements are:
Dr. Devon Eulie for Secretary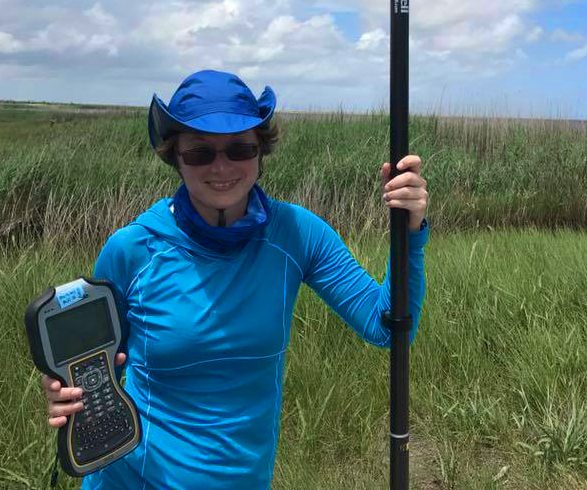 Devon is our current Secretary. She is an Assistant Professor and Graduate Coordinator in the Department of Environmental Sciences at the University of North Carolina Wilmington. She received her Ph.D. in Coastal Resources Management from East Carolina University and is an alum of UNCW. Her dissertation work focused on novel applications of GIS technology to study coastal erosion in the Albemarle-Pamlico estuarine system. She learned to love the coast and North Carolina while spending summer vacation at the Outer Banks with her grandparents.
Dr. Christopher Buzzelli for Treasurer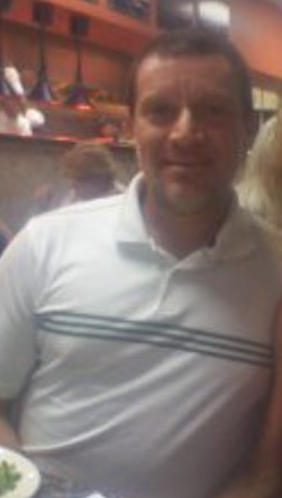 Chris is the CEO and Principle Scientist of Coastal Ecosystems LLC in Wilmington, NC. This organization detects and predicts ecological trajectories in freshwater, estuarine, and marine ecosystems in the coastal zone. He has a BS from the College of Charleston and MS and PhD degrees from the College of William & Mary. He was a Research Scientist (Duke University Marine Lab), Research Assistant Professor (University of South Carolina), and Visiting Assistant Professor (College of Charleston). He was Senior/Lead Scientist at the South Florida Water Management District for a decade where he specialized in the analysis and modeling of the effects of freshwater inflow on south Florida estuaries. He lives in Wilmington, NC and likes to go to the beach, cycling, kayaking, soccer, cooking for friends, and playing drums with many local musicians.
Amy Grogan for Student Representative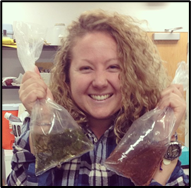 Amy is a PhD student at UNC – Wilmington and is interested in harmful algae blooms, algal toxins, pathogens, and plastic pollution. She is currently investigating algal toxin dynamics and their adsorption to various substrates as well as the relationship of pathogenic microbes with plastic debris in aquatic environments. She has been a member of SEERS since 2014.