2016 Fall Meeting: REGISTRATION IS OPEN!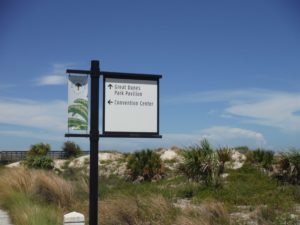 Registration is now open for the 2016 Fall Meeting, to be held October 6-8, 2016 at the Jekyll Island Convention Center.
We will have a special session on "Tidal Transformations", and
Dr. Antonio Rodriguez
from UNC-Chapel Hill will be our plenary speaker. See the
Next Meeting
page for registration, prices, deadlines (
September 16, 2016, 5 p.m.
), student travel awards, presentation guidelines, and instructions to reserve a hotel room.
Also remember to renew your membership for calendar year 2016 if you have not already done so, or join as a new member. Members receive discounted meeting registration, and student members may apply for travel awards. You can pay dues along with member meeting registration, or pay membership separately.